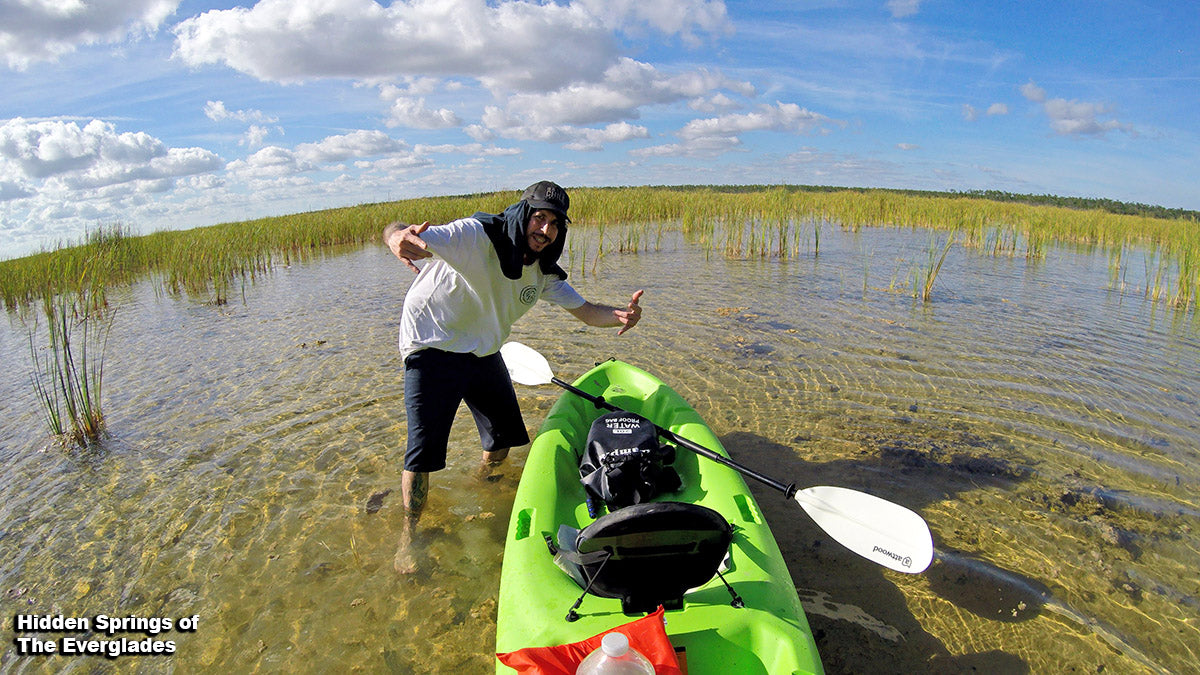 Don Sup is about enjoying travel and adventure, be it local or far and wide.  But, Don Sup is also about connecting deeper with your present environment, your immediate surroundings when you take a journey.  Making a positive impact in the places you visit can make a difference.  Be it picking up trash while at the beach or hiking in the jungle, or assisting a local NGO on one day out of your vacation, Don Sup wants to hear about it!

What got you interested in paddling? 


I have always been interested in paddling ever since a trip when I was about seven years old one summer to Everglades City in the Ten Thousand Islands of southwest Florida. We went kayaking through the mangrove tunnels that were full of crabs and spiders and mosquitos, and you had to swing through the branches like a monkey just to get through because it was so narrow. It was so much fun that I've done it every chance I could since.
Why are you interested in the waters of South Florida?
South Florida has been my home since 1988 and the waters here have always had a magnetic draw on people, commerce, history, and culture. They are natural, yet controlled, yet uncontrollable. The current infrastructure for modern society for millions of people in South Florida depends on water management, but it's a wild element that we have in some sense weaponized against ourselves through pollution and drainage projects. But water is life itself and it is enjoyable to jump in any time I feel like it.
Most favorite place you have paddled so far?
Floating down the Ichetucknee River with my girlfriend in some inner tubes, kayaking at Three Sisters Springs in the Crystal River, canoeing in the Georgia swamp of Okeefenokee, and kayaking through the Taylor Slough in Everglades National Park, and around Star Island in Biscayne Bay. Oh yeah and of course at the ancient Tequesta, Caribe, and Calusa landmark of what's now known as Shoal Point in the R. Hardy Matheson County Preserve of Miami-Dade County.


Where would you love to paddle next?
If I had the funds to do it all at once, I would paddle all the way around Florida and then back down the middle of the state just for fun. Then I would go from the Port of Miami, to The Bahamas, and Cuba. Then across to Mexico, up through Louisiana, and then the Mississippi River, and eventually somehow Alaska.



Any tips you have for anyone wanting a good paddle experience?


Be safe out there. The water is always more powerful and whoever wants to play a game of physics is gonna lose. Respect nature, respect the tides, respect the weather, and have a good time!
Jake Katel is one of Don Sup's favorite WOPAS (World  Paddlers)!  He has a sense of adventure and the ability to share his perspective in his own entertaining way.  And, he loves cuban coffee too!  He even published a (coffee table) book about the "Cuban Coffee Windows Of Miami" otherwise known as ventanitas.
Learn more about Jake here:
https://www.amazon.com/Hidden-Springs-Everglades-Jacob-Katel/dp/B08W7JH594