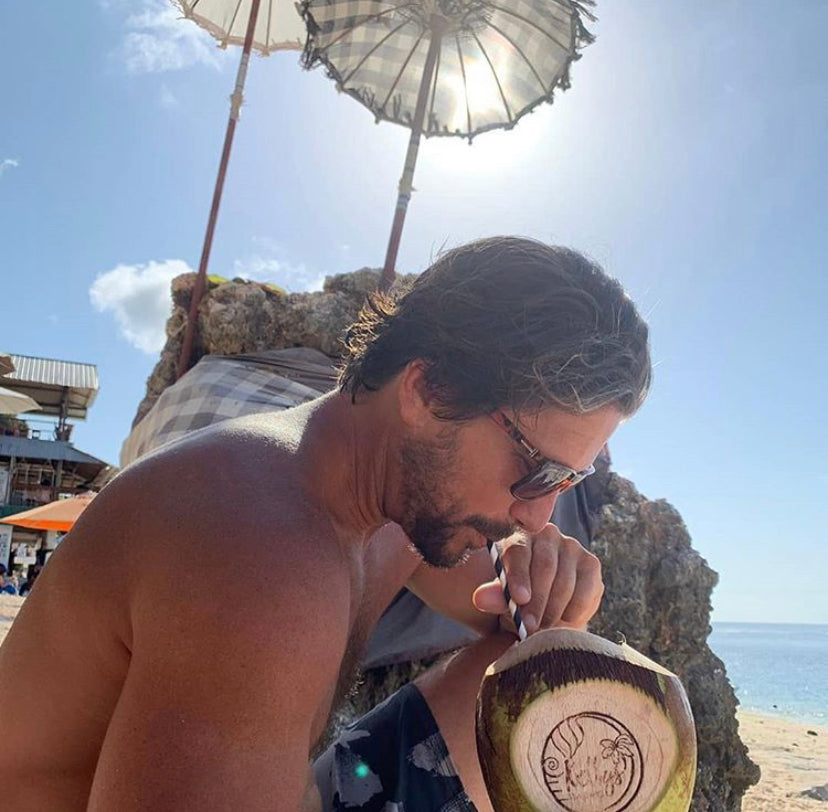 Your good deeds have not gone unnoticed.  Don Sup has heard tales of your adventures and the good things you have done while travelling.  Can you share more?

What got you interested in paddleboarding? 
I have been a surfer my whole life and I grew up on the beach. I used to like prone paddle boarding early on when I was in high school, but I never had an actual paddle board. I just used my 10' longboard surfboards. I also got interested in prone distance paddling from reading the book Morning Glass by Mike Doyle. Then when I saw Laird Hamilton doing Stand Up Paddleboarding out in Hawaii, and the pictures of the old Hawaiians I got interested again. 
Do you remember your first time on a SUP?
Yup, my first time on a SUP was at the Folly Beach Pier, catching waves and surfing on the SUP.  I didn't even know the right way to hold the paddle, I just went for it.
What are some trips you've taken where you also did your chivalrous deeds?
I traveled and worked in Costa Rica running sea turtle research and conservation projects. Specifically in a place called Punta Banco on the southern Pacific coast of Costa Rica, I worked with locals to run a sea turtle hatchery. We brought the sea turtle eggs into our hatchery on the beach in order to protect them from poachers.  When the eggs hatched the baby sea turtles get released on the beach in the place where that nest was originally laid.  We protected hundreds of nests from poachers. This project also helped the locals by having some sustainable tourism dollars coming in.  
In the north western coast of Costa Rica I worked in an area called Ostional Wildlife Refuge. Here we did a characterization study of the small scale artisinal fishery that operates around Ostional.  I taught English classes to the kids and women of one small fishing town. This service to them was regarded as an opportunity for them to learn English, which helps for finding a job. Then in the morning I would hop on the fishing boats with the fishermen and go collect data on the fishery.  We collected information about how many sea turtles they were incidentally catching, and how many of those sea turtles were dying as by-catch. We also collected baseline data on the overall catch of the fishing fleet. This information can be used to conserve the fish populations that these locals depend on.
Most favorite place you have paddled? 
Ichituckney Springs, FL pretty amazing, clear water! 
Also, Hull Bay, St. Thomas, U.S. Virgin Islands- fun waves, beautiful water
Where would you love to paddle next? 
Thailand, Iceland
Do you have any new and exciting intersests and future plans?
Just went to surf in Indonesia last year, and I want to go SUP surf there too next year!!!
Thank you for doing your part to help make our world a better place.  Chivalry is NOT dead!
Don Sup World Paddler Team